I'm sharing this out of good will, not because I'm trying to get into the clan or anything... I discovered this for myself but have found maybe 4 other people using this technique for ass kicking.
I found the right place to stand to kill behind the glass with the xbow. It really pisses people off and an instant way to be called a hacker.

basics:
1) xbows bounce
2) standing behind the glass shooting rpg's or other is annoying
3) need to kill that hoe, and their whole team, again and again as they spawn.
this works for basically all sw, but it works better when the weapon pick up is an ammo box, and doesn't have those giant tubes.
just look at the basic screenshots:
either side at either base, the farther away from the base you stand the farther behind the glass it goes.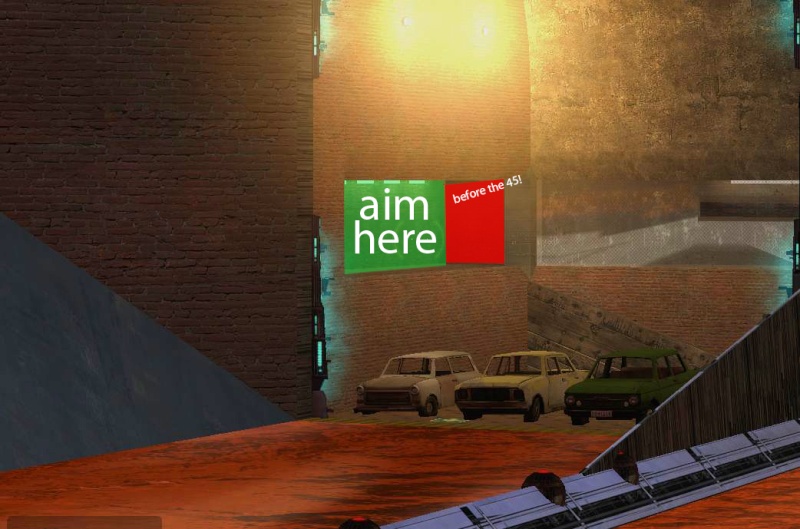 basically it needs to bounce off the wall, off the 45, and will then ricochet around behind the glass killing 3/4 the way down it. it's my favorite thing because no one knows how to deal with it, cept the most experienced and most of them don't know how to do it.
-Mike